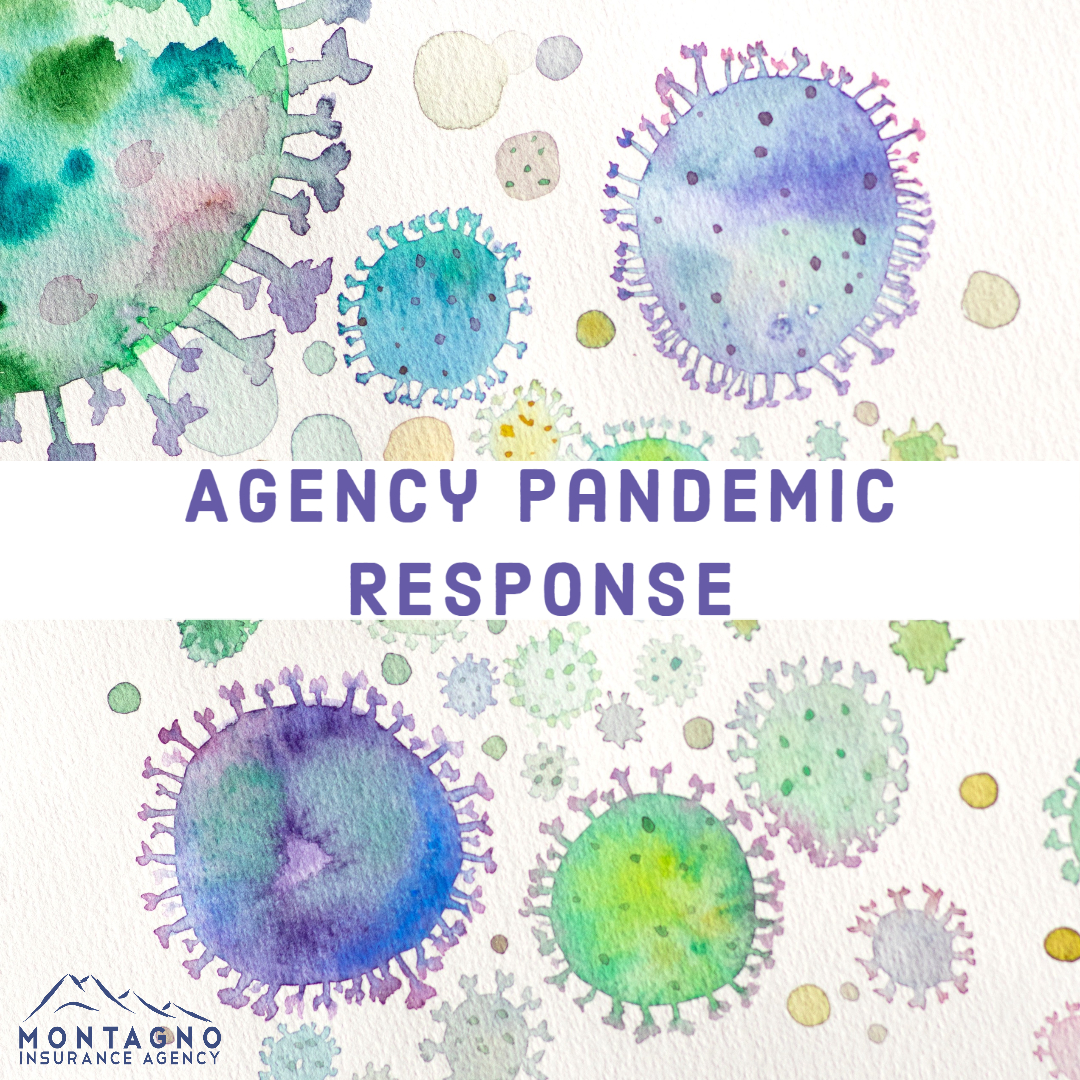 During these unprecedented times of the COVID-19 global health crisis, the staff at Montagno Insurance Agency and the companies that we represent are here for you! Each company has responded and has offered 'Stay-at-Home' discounts during the months of quarantine when most people were at home and off the roads. The discounts ranged from 15-20% and have begun being applied over the summer months to monthly payments. Those who pay their premium monthly will be receiving the discount in the form of a credit which reduces the monthly payment, and those who paid their premium in full for the year will receive a refund check in the mail or to the card the payment was made from. Each company is handling the discount differently so keep an eye on notices being sent in the mail or reach out to a staff member to learn more. There is no paperwork to be completed or filed with any company; the discounts are being applied automatically.
For those who have been facing financial hardships as a result of the pandemic, most of the companies we work with have been wonderful to allow extensions and are willing to make arrangements to set up billing assistance plans to help with payments. Please note, while each company is doing its best to work with customers, premiums will not be reduced further than what is allowed from the stay at home discounts. Our goal is to aid in implementing a payment plan that is suitable to each individual customer. If you have any questions about the discounts offered or arranging a payment plan, please reach out and speak with someone on our staff who can help navigate servicing. Our office continues to operate remotely and our entire staff is available during normal business hours.
We hope each and every one of our customers remains safe and healthy! We hope the pandemic will be behind us soon! Thank you for being the most valuable part of our business and wish everyone a happy and safe summer!