Nails by Laurine | Chicks on the Avenue
$5.00 Off Spa Manicure OR Pedicure Service.
497 Watertown Ave.
Waterbury, CT 06708
203.910.0804
*some limits may apply |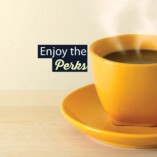 *Montagno Insurance Agency doesn't receive any compensation in any form from partners in our "Client Perk Program"
Nor do we share any private information with these partners. Participation is at the discretion of the partner.